best devops training in marathahalli, bangalore
Course Duration: 60 hours
Attend 3 Free Classes to Check Training Quality
100% Real Time Practical Training with Placement Assistance
(Trained by 15+ years experienced working professionals )
DevOps Training Course Content
Define Devops
SDLC models,Lean,ITIL,Agile
Why Devops?
History of Devops
Devops Stakeholders
Devops Goals
Important terminology
Devops perspective
Devops and Agile
Devops Tools
Configuration management
Continuous Integration and Deployment
INTRODUCTION TO CLOUD COMPUTING
What is cloud computing
Characteristics of cloud computing
Cloud implementation models
Cloud service models
Advantages of cloud computing
Concerns of cloud computing
Introduction
Why and what is Vagrant
Uses of Vagrant in an environment
Alternatives of Vagrant
Vagrant versions
Installation and Configuration
Installing Virtual box
How to install Vagrant on Windows and Linux
Configuring Vagrant
Provisioning with Vagrant
Creating first VM with Vagrant
Operations on the VM
Connecting to the VM
Add required Images to Vagrant
Introduction
Version control systems
Local, Centralized and distributed
Installing Git
Installing on Linux
Installing on Windows
Initial setup
Git Essentials
Creating repository
Cloning, check-in and committing
Fetch pull and remote
Branching
CHEF FOR CONFIGURATION MANAGEMENT
Overview of Chef
Common Chef Terminology (Server,
Workstation, Client, Repository etc.)
Servers and Nodes
Chef Configuration Concepts
Workstation Setup
How to configure knife
Execute some commands to test the connection between knife and workstation
Organization Setup
Create an organization
Add yourself and node to the organization
Test Node Setup
Create a server and add to an organization
Check node details using the knife
Node Objects and Search
How to Add a Run list to Node
Check node Details
Environments
How to create Environments
Add servers to environments
Roles
Create Roles
Add Roles to the organization
PUPPET FOR CONFIGURATION MANAGEMENT
What is a Puppet?
How puppet works
Puppet Architecture
Master and Agents
Configuration Language
Resource Abstraction Layer
Transnational Layer
Installation and Configuration
Installing Puppet
Configuring Puppet Master and Agent
Connecting Agents
Puppet Master
Puppet configuration tree
Puppet configuration files
Puppet Language Basics
The declarative language
Resources
Resource Collectors
Virtual Resources
Exported Resources
Manifests
Relationships and Ordering
Modules and Classes
Class Parameters
Defined Type
Templates
Static Contents Explosion
Using Dynamic Content with Templates
Templates Overview
ERB
Example Code Manifests/Modules
NTP Module
Users Module
SSH
Sudo
Introduction and Installation
Obtaining Nagios
Compiling and installing Nagios
Basic configuration
Creating a new host and service
Creating a new e-mail contact
Verifying configuration
Creating a host group and service group
Creating a new contact group
Creating a new time period
Plugins and commands
Finding and installation of a Plugin
Removing a plugin
Creating a new command
Customizing commands
Using Nagios GUI
Scheduling downtimes
Generating reports
Configuring notification
Configuring checks
Managing Flapping
NRPE Monitoring
Enabling Remote Execution
Monitoring local services on a remote machine with NRPE
Setting the listening address for NRPE
Setting allowed client hosts for NRPE
Creating new NRPE command definitions securely
Creating a custom NRPE script.
JENKINS – CONTINUOUS INTEGRATION
Introduction
Understanding continuous integration
Introduction about Jenkins
Build Cycle
Jenkins Architecture
Installation
Obtaining and installing Jenkins
Installing and configuring GIT
Java installation and configuration
Maven Installation
Exploring Jenkins Dashboard.
Jobs
Creating Jobs
Running the Jobs
Adding and updating Plugins
Disabling and deleting jobs
Build Deployments
Understanding Deployment.
Tomcat installation and configuration
Deployment Plugins
Deploying a war file from Jenkins to Tomcat
Securing Jenkins
Authentication
Jenkins Plugin
Authorization
Confidentiality
Creating users
Best Practices for Jenkins
Introduction
What is a Docker
Use the case of Docker
Platforms for Docker
Dockers vs Virtualization
Architecture
Docker Architecture.
Important Docker components
Understanding the Docker components
Installation
Installing Docker on Linux.
Understanding Installation of Docker on windows.
Some Docker commands.
Provisioning
Docker Hub.
Downloading Docker images.
Running Docker images
Running commands in the container.
Running multiple containers.
Custom images
Creating a custom image.
Running a container from the custom image.
Publishing the custom image.
Docker Networking
Accessing containers
Linking containers
Exposing container ports
Container Routing

Course duration
| | |
| --- | --- |
| Demo Class : Free Demo Session, Flexible Timings | Free Class : Attend 3 Free Classes to check training Quality |
| Regular : 2 Hour per day | Fast Track : 2 – 3 Hours per day: 20 days |
| Weekdays : Available | Weekend : Available |
| Online Training : Available | Class Room Training : Available |
| Course Fee : Talk to our Customer Support | Duration : 60 Hours |
FAQs
What is the batch size?
SDLC training providing the limited batch size, so we can provide quality teaching. If you want to get trained individually, we are also providing.
How you people will help for the Job?
SDLC training providing the 100% job assistance and mock interviews.
How you people will help in the projects?
SDLC training is providing the training with live projects and real-time practice.
How you people will provide the doubt clarification?
SDLC training providing the 24/7 interact access with faculties and after course also engagement between the faculties and students.
What are the extra services?
SDLC training providing the back up classes, soft skill training, interview skills workshop and resume preparation assistance.
How you people will help to enhance the students knowledge?
SDLC training providing the topics wise ppts, case studies, assignments and doubt solving.


Steps To Build A Successful Career at SDLC

React js Learning environment is very good, with real time training experience trainer staff also very friendly, their support and motivation with help u to learn new technology.

Priyanka Bharti


4/08/2019

SDLC is one of the best places to up-skill yourselves. I have taken python course with jango framework and I am very much satisfied with way it was dealt by the trainer. My trainer has very good knowledge on automation and programming languages (python + jango) with industry experience so many years. The course was going on with a normal pace so that even a non-programming background students can follow the class. teacher will clarify each and everyone's doubt and he is available 24*7 to help the students . at the end of every classes he used to give assignment with interesting problem statement which helps us to crack the interview . I will suggest to join this institution to shape up the career . Thanks SDLC for this training .

dip sen


3/31/2019

I had enrolled for the classes on angular – front end development. In SDLC, the faculty used to give the theoretical background quickly and focused more on our practical knowledge which according to me was very essential. Since I was a fresher, initially I was very confused and demotivated to complete the class initially, but the institute head and the faculty member not only provided me excellent technical guidance but also motivate me to do better. I have definitely made the correct choice by joining SDLC. Thank you very much.

Bhagyashri Patil


3/28/2019

I Joined For Angular 7 Training in this institute, One of the Best Real time Training center in Bangalore .They provide me Real time practical Training ,I am happy with SDLC Training center Thanks SDLC Team

subrat


3/24/2019

Training experience was excellent, trainers taught each and every topic in full detail even they explained whatever doubt I had. Also the management is very cooperative guided me how to prepare resume which will helpful to get the job. Overall experience was excellent

Arjit Dewan


3/03/2019

Training was very good.Trainers were well equipped with knowledge.They adjusted classes according to my office timings also.Course fees is reasonable compared to other training institutes.The teachers were very patient and cleared all my doubts related to AWS Devops.Will also be helping in resume preparation & FAQ's for Certification and Job Interviews

Sneha Das


3/03/2019

I have a good experience with SDLC training , I was looking Sap support, I tried to search on Google so many vendor , but I didn't proper response and details. Finally I found this, than I got my solution with quick service and proper details. In my opinion academy is doing good job, I appreciate it.

Allay Criyons


2/16/2019

I joined phyton course recently based on my experience trainer is professional and clear and gives pratical examples real time scenarios and also SDLC team very helpful in all the terms and am very happy with "SDLC" training.I would recommend everyone to join this institute.

Aishwarya G R


2/14/2019
Best DevOps Training in Bangalore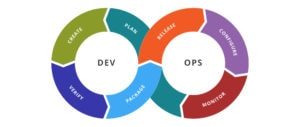 DevOps describes a culture and set of processes that bring development and operations teams together to complete software development. It allows organizations to create and improve products at a faster pace than they can with traditional software development approaches.
SDLC training institute providing the DevOps real-time online training classes, classroom training classes for the weekend and regular batches. Get JOB with our free Placement Assistance Program.
How we will start the course?
Learn from basics

Practice coding

Set your algorithm carefully

Trace your codes on paper

Read sources on DevOps regularly
At end of the course?
Trainees will understand the core concepts of DevOps.

Participants will have an understanding of how to create and implement algorithms.

Candidates will have detailed knowledge about DevOps.

Real-time project experience.

Limit the batch size so we can provide personal attention to everyone in the

session

Real-time practice

Live projects

24/7 interact access with faculties

Experienced and passionate trainers

After course engagement

We give topics wise ppt, case studies, assignments and doubt solving

100% job assistance

24/7 support

Classroom training, Online training and Corporate training

Student can attend their missed classes

Soft skill training, interview skills workshop, resume preparation assistance