best oracle scm training in marathahalli, bangalore
Course Duration: 45 hours
Attend 3 Free Classes to Check Training Quality
100% Real Time Practical Training with Placement Assistance
(Trained by 15+ years experienced working professionals )
Oracle SCM Training Course Content
Overview of Oracle Applications
What is other software's in market similarities with this and Differences
Involved personalities and their roles and responsibilities  
Explain different parts in Oracle Applications with modules in each area and flow and connectivity between modules with diagram
Tight Application integration of modules.
Diff Types of the Projects
Diff Types of tools which are been used for Development.
Inter-Organization Transfer Transactions
Receiving Inter-Organization Transfers
Categories and Category Sets
Overview of Inventory Structure
Common Reports/Import Programs
Purchasing/Receiving Setups and Organization Setups
Transaction process flow (Requisitions Creation , Creation of PO Based on reference Documents or Manually , Receipt …etc)
Explain Workflow Process involved in PO
Accounting Entries and Sub ledger Process
Common Reports/Import Programs
Overview of the Oracle Order Management Process
Book, Release and Pick Orders
Explain Workflow Process involved in OM
Common Reports/Import Programs.
Types of BOM
Define Bills of Materials
Setup
Define Resources
Define Routings and relevant  setups
Discrete Mfg flow
Setups relevant setups to Discrete jobs
Define and maintain Discrete jobs
Resource workbench and Job work bench
Repetitive  Mfg flow
Setups relevant setups to Repetitive Schedules
Define and maintain Repetitive Schedules

Course duration
| | |
| --- | --- |
| Demo Class : Free Demo Session, Flexible Timings | Free Class : Attend 3 Free Classes to check training Quality |
| Regular : 2 Hour per day | Fast Track : 2 – 3 Hours per day: 20 days |
| Weekdays : Available | Weekend : Available |
| Online Training : Available | Class Room Training : Available |
| Course Fee : Talk to our Customer Support | Duration : 45 Hours |
FAQs
What is the batch size?
SDLC training providing the limited batch size, so we can provide quality teaching. If you want to get trained individually, we are also providing.
How you people will help for the Job?
SDLC training providing the 100% job assistance and mock interviews.
How you people will help in the projects?
SDLC training is providing the training with live projects and real-time practice.
How you people will provide the doubt clarification?
SDLC training providing the 24/7 interact access with faculties and after course also engagement between the faculties and students.
What are the extra services?
SDLC training providing the back up classes, soft skill training, interview skills workshop and resume preparation assistance.
How you people will help to enhance the students knowledge?
SDLC training providing the topics wise ppts, case studies, assignments and doubt solving.


Steps To Build A Successful Career at SDLC

I Joined For Angular 7 Training in this institute, One of the Best Real time Training center in Bangalore .They provide me Real time practical Training ,I am happy with SDLC Training center Thanks SDLC Team

subrat


3/24/2019

Training experience was excellent, trainers taught each and every topic in full detail even they explained whatever doubt I had. Also the management is very cooperative guided me how to prepare resume which will helpful to get the job. Overall experience was excellent

Arjit Dewan


3/03/2019

Training was very good.Trainers were well equipped with knowledge.They adjusted classes according to my office timings also.Course fees is reasonable compared to other training institutes.The teachers were very patient and cleared all my doubts related to AWS Devops.Will also be helping in resume preparation & FAQ's for Certification and Job Interviews

Sneha Das


3/03/2019

I have a good experience with SDLC training , I was looking Sap support, I tried to search on Google so many vendor , but I didn't proper response and details. Finally I found this, than I got my solution with quick service and proper details. In my opinion academy is doing good job, I appreciate it.

Allay Criyons


2/16/2019

I joined phyton course recently based on my experience trainer is professional and clear and gives pratical examples real time scenarios and also SDLC team very helpful in all the terms and am very happy with "SDLC" training.I would recommend everyone to join this institute.

Aishwarya G R


2/14/2019

One of best institute for Fresher and experience Dotnet Training .I would highly recommend in SDLC Training every one to joined DOTNET MVC .

Kiranmayeekuruba Kiranmayeekuruba


2/05/2019

I completed my oracle RAC DBA training from SDLC. Institute is very good , they provide all type facility like practical lab. Trainer was Manab sir.He having 25 year experience.He having good knowledge. My overall experience is very good with SDLC. Thank you manab sir thank you sdlc.

Gaurav justdial1


2/02/2019

Great place to learn python,RPA ,Data science ,Angular,Java ,Oracle SCM,Oracle DBA rac, SDLC Trainers are working professional in MNC, They have a Good communication skills They are providing Realtime project Practically , I joined PYTHON course in SDLC Telraining Marathahalli Branch Trainer took great pains to explain with Good example….

Akash das


1/19/2019
Best Oracle SCM Training in Bangalore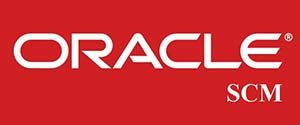 Oracle Supply Chain Management (SCM) is a well-organized approach that allows businesses to manage their information, materials, and services that modern market requires.

Oracle SCM provides you with an opportunity to go digital for end-to-end businesses which build supply chain by managing complex and market in demand for the future.
SDLC training institute providing the Oracle SCM real-time on-line training classes, class room training classes for weekend and regular batches. Get JOB with our free Placement Assistance Program.
How we will start the course?
Learn from basics

Practice coding

Set your algorithm carefully

Trace your codes on paper

Read sources on Oracle SCM regularly
At end of the course?
Trainees  will understand the core concepts of Oracle SCM.

Participants  will have an understanding of how to create and implement algorithms.

Candidates  will have detailed knowledge about Oracle SCM.

Real time project experience.


Limit the batch size so we can provide personal attention to everyone in the

session

Real-time practice

Live projects

24/7 interact access with faculties

Experienced and passionate trainers

After course engagement

We give topics wise ppt, case studies, assignments and doubt solving

100% job assistance

24/7 support

Classroom training, Online training and Corporate training

Student can attend their missed classes

Soft skill training, interview skills workshop, resume preparation assistance