best core java training in marathahalli, bangalore
Course Duration: 45 hours
Attend 3 Free Classes to Check Training Quality
100% Real Time Practical Training with Placement Assistance
(Trained by 15+ years experienced working professionals )
Core Java Training Course Content
Programming language Types and Paradigms.
Computer Programming Hierarchy.
How Computer Architecture Affects a Language ?
Why Java ?
Flavors of Java.
Java Designing Goal.
Role of Java Programmer in Industry.
Features of Java Language.
JVM –The heart of Java
Java's Magic Bytecode
The Java Environment:
Installing Java.
Java Program Development
Java Source File Structure
Compilation
Executions.
Lexical Tokens, Identifiers
Keywords, Literals, Comments
Primitive Datatypes, Operators
Assignments.
Object Oriented Programming
Class Fundamentals.
Object & Object reference.
Object Life time & Garbage Collection.
Creating and Operating Objects.
Constructor & initialization code block.
Access Control, Modifiers, methods
Nested , Inner Class &Anonymous Classes
Abstract Class & Interfaces
Defining Methods, Argument Passing Mechanism
Method Overloading.
Dealing with Static Members. Finalize() Method.
Use of "this " reference.
Use of Modifiers with Classes & Methods.
Cloning Objects, shallow and deep cloning
Generic Class Types
Extending Classes and Inheritance
Use and Benefits of Inheritance in OOP
Types of Inheritance in Java
Inheriting Data Members and Methods
Role of Constructors in inheritance
Overriding Super Class Methods.
Use of "super"
Polymorphism in inheritance.
Type Compatibility and Conversion
Implementing interfaces.
Organizing Classes and Interfaces in Packages.
Package as Access Protection
Defining Package.
Import and Static Import
Naming Convention For Packages
The Idea behind Exception
Exceptions & Errors
Types of Exception
Control Flow In Exceptions
Use of try, catch, finally, throw, throws in Exception Handling.
In-built and User-Defined Exceptions
Checked and Un-Checked Exceptions
Defining an Array
Initializing & Accessing Array
Multi –Dimensional Array
Operation on String
Mutable & Immutable String
Using Collection Bases Loop for String
Tokenizing a String
Creating Strings using StringBuffer
StringUtil
StringJoiner
Understanding Threads
Needs of Multi-Threaded Programming.
Thread Life-Cycle
Thread Priorities
Synchronizing Threads
Inter Communication of Threads
A Collection of Useful Classes
Utility Methods for Arrays
List,Set,Queue,Map(including internal Implementation)
Stream API
Observable and Observer Objects
Date & Times
Using Scanner
Regular Expression
Input/Output Operation in Java(java.io Package)
Understanding Streams
Reading and Writing to Files
Buffer and Buffer Management
Read/Write Operations with File Channel
Serializing Objects
Database Programming using JDBC
Introduction to JDBC
JDBC Drivers & Architecture
CURD operation Using JDBC
Core Java Advance Features
Lambda expressions,
Method references,
Functional interfaces,
Stream API,
Default methods,
Static methods in interface,
Optional class,
Collectors class,
ForEach() method,
Parallel array sorting,
Parallel Array Sorting
BASIC KNOWLEDGE OF CORE JAVA DESIGN PATTERN
1.CREATIONAL DESIGN PATTERN
Factory Pattern
Abstract Factory Pattern
Singleton Pattern
Prototype Pattern
2. STRUCTURAL DESIGN PATTERN
Adapter Pattern
Composite Pattern
Decorator Pattern
Facade Pattern
3. BEHAVIORAL DESIGN PATTERN
Chain Of Responsibility Pattern
Command Pattern
Interpreter Pattern
Iterator Pattern
Mediator Pattern
Memento Pattern
Observer Pattern
State Pattern
Strategy Pattern
Template Pattern
Visitor Pattern

Course duration
| | |
| --- | --- |
| Demo Class : Free Demo Session, Flexible Timings | Free Class : Attend 3 Free Classes to check training Quality |
| Regular : 2 Hour per day | Fast Track : 2 – 3 Hours per day: 20 days |
| Weekdays : Available | Weekend : Available |
| Online Training : Available | Class Room Training : Available |
| Course Fee : Talk to our Customer Support | Duration : 45 Hours |
FAQs
What is the batch size?
SDLC training providing the limited batch size, so we can provide quality teaching. If you want to get trained individually, we are also providing.
How you people will help for the Job?
SDLC training providing the 100% job assistance and mock interviews.
How you people will help in the projects?
SDLC training is providing the training with live projects and real-time practice.
How you people will provide the doubt clarification?
SDLC training providing the 24/7 interact access with faculties and after course also engagement between the faculties and students.
What are the extra services?
SDLC training providing the back up classes, soft skill training, interview skills workshop and resume preparation assistance.
How you people will help to enhance the students knowledge?
SDLC training providing the topics wise ppts, case studies, assignments and doubt solving.


Steps To Build A Successful Career at SDLC

React js Learning environment is very good, with real time training experience trainer staff also very friendly, their support and motivation with help u to learn new technology.

Priyanka Bharti


4/08/2019

SDLC is one of the best places to up-skill yourselves. I have taken python course with jango framework and I am very much satisfied with way it was dealt by the trainer. My trainer has very good knowledge on automation and programming languages (python + jango) with industry experience so many years. The course was going on with a normal pace so that even a non-programming background students can follow the class. teacher will clarify each and everyone's doubt and he is available 24*7 to help the students . at the end of every classes he used to give assignment with interesting problem statement which helps us to crack the interview . I will suggest to join this institution to shape up the career . Thanks SDLC for this training .

dip sen


3/31/2019

I had enrolled for the classes on angular – front end development. In SDLC, the faculty used to give the theoretical background quickly and focused more on our practical knowledge which according to me was very essential. Since I was a fresher, initially I was very confused and demotivated to complete the class initially, but the institute head and the faculty member not only provided me excellent technical guidance but also motivate me to do better. I have definitely made the correct choice by joining SDLC. Thank you very much.

Bhagyashri Patil


3/28/2019

I Joined For Angular 7 Training in this institute, One of the Best Real time Training center in Bangalore .They provide me Real time practical Training ,I am happy with SDLC Training center Thanks SDLC Team

subrat


3/24/2019

Training experience was excellent, trainers taught each and every topic in full detail even they explained whatever doubt I had. Also the management is very cooperative guided me how to prepare resume which will helpful to get the job. Overall experience was excellent

Arjit Dewan


3/03/2019

Training was very good.Trainers were well equipped with knowledge.They adjusted classes according to my office timings also.Course fees is reasonable compared to other training institutes.The teachers were very patient and cleared all my doubts related to AWS Devops.Will also be helping in resume preparation & FAQ's for Certification and Job Interviews

Sneha Das


3/03/2019

I have a good experience with SDLC training , I was looking Sap support, I tried to search on Google so many vendor , but I didn't proper response and details. Finally I found this, than I got my solution with quick service and proper details. In my opinion academy is doing good job, I appreciate it.

Allay Criyons


2/16/2019

I joined phyton course recently based on my experience trainer is professional and clear and gives pratical examples real time scenarios and also SDLC team very helpful in all the terms and am very happy with "SDLC" training.I would recommend everyone to join this institute.

Aishwarya G R


2/14/2019
Best Core Java Training in Bangalore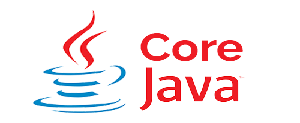 Core Java is simple and powerful, automatic type checking, object-oriented, automatic garbage collection, portable, multi-threaded, robust, secure and safe, simplified network access, architecture-neutral, dynamic programming language.
Core Java provides you with an opportunity to work as 
Software developer
Application developer
Software developer
Java Programmer
Tester
SDLC training institute providing the Core Java real-time online training classes, classroom training classes for the weekend and regular batches. Get JOB with our free Placement Assistance Program.
How we will start the course?
Learn from basics

Practice coding

Set your algorithm carefully

Trace your codes on paper

Read sources on Core Java regularly
At end of the course?
Trainees will understand the core concepts of Core Java.

Participants will have an understanding of how to create and implement algorithms.

Candidates will have detailed knowledge about Core Java.

Real-time project experience.

Limit the batch size so we can provide personal attention to everyone in the

session

Real-time practice

Live projects

24/7 interact access with faculties

Experienced and passionate trainers

After course engagement

We give topics wise ppt, case studies, assignments and doubt solving

100% job assistance

24/7 support

Classroom training, Online training and Corporate training

Student can attend their missed classes

Soft skill training, interview skills workshop, resume preparation assistance